It's National Senior Safety Week – and today we're talking about senior home safety – but not the usual stuff. We all know to have a working fire extinguisher, have batteries in our smoke detectors and all that other stuff. Today I want to chat about the thinks you might not have thought about. The things that can promote not only your safety, but your independence for aging well where your live.
Large Address Numbers
If you've lived in your home a long time, you might not have noticed your front hedges are now partially blocking your address. Having large, lit and visible home numbers is not only convenient for the delivery drivers. Large address numbers are very important for emergency responders to find your home quickly in an emergency. They also help help family and friends safely find your home while driving down your street.
Digital Key Locks
Setting it so each family member or neighbor has a different code, means someone can access your home in an emergency. You can also give a code number over the phone to paramedics to open your door verses getting a door broken down if you had a fall or medical emergency. You can give a code to a home care worker, without fear of them losing a key. You can give each adult child a code so they can check on your place while you are away. For safety, you can also delete a code if that worker isn't coming to see you anymore, or you have concerns about someone accessing your home. It's much easier to delete a code, then ask someone for a key back.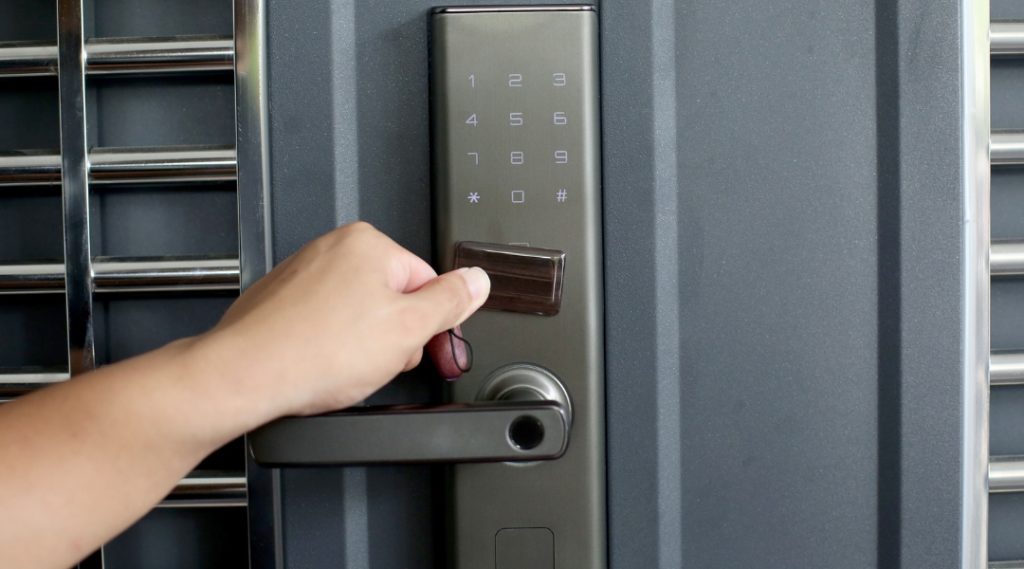 Phone Near Your Bed
Did you realize most heart attacks happen in the first 5 minutes of waking up? Having a phone, cell phone or medical emergency call device beside your bed allows you to quickly call for help if needed. It is just peace of mind.
Motion Night Lights
Our eyes don't adjust in the dark as easily, or manage bright lights well, as we age. Setting up motion lights to turn on when you step on the floor, or in your bathroom will help you safely move around at night. Motion lights at your entrance door will ensure if you come home late, and forgot to leave the outside light on, you can still have your walkway, landing and lock visible.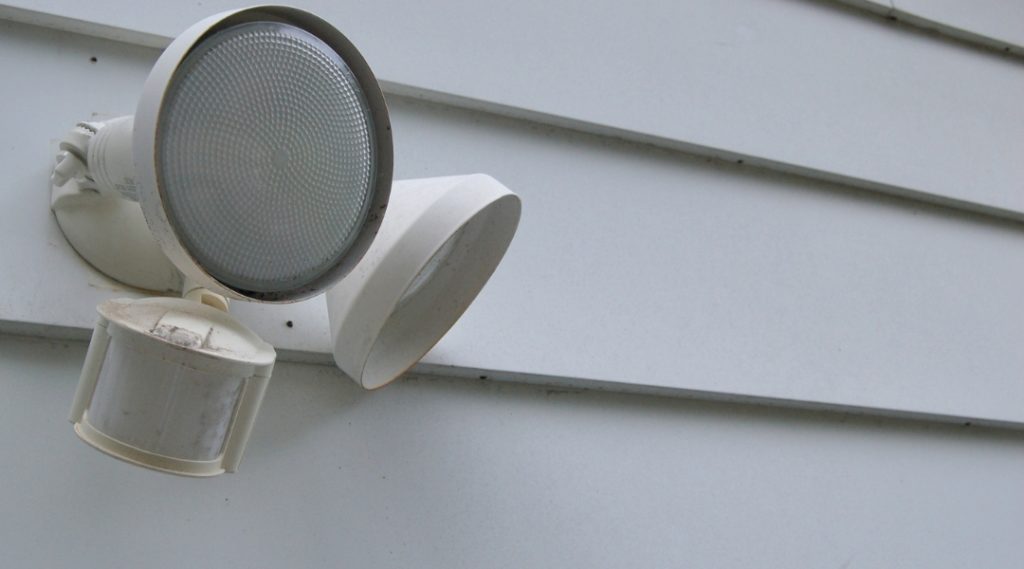 Hot Water Temperature
We lose some of the ability to feel temperatures as we age. Setting your hot water heater or tank to a maximum of 120F can help you prevent accidental scalding injuries. Whether you are washing dishes or taking a bath – you'll appreciate this safety feature.
These 5 simple changes in your home, can go a long way to keeping you safe and healthy in your own home. Start with these, and if you feel you want more support in planning to age in place successfully where you live, inquire about having me come and do a MODIFY YOUR HOME CONSULTATION. This way, you can create a plan for the renovations, updates and changes to make in your home – and stay in control of the timeline and priority changes you want to make.
Whatever you do, start with at least one item on this list. Starting with an age in place modifications can start with just one small change to increase senior home safety or independence. You'll learn these modifications help your friends and family's enjoyment of your home as well.