Every year, wildlife photographer Greg Harvey takes bags of Kenya donations to a small school in Mara. With the help of his safari guests, they each bring an extra bag on their flight filled with donations meant for the students. Six safari guests will be traveling to Kenya this November. As they plan the 2019 trip – the planning for donations is already started.
Greg writes: "Twice a year I take people to the Masai Mara on safari. Each guest is allowed two- 50 pound bags in checked luggage to the Mara. Once we are there I hire a truck to take the donations to the camp's head office where we will be staying. From there because they need to deliver fresh food once a week, they put our donations on the truck to the Mara. We pick up the donations on our last day and deliver them to a school. The other donations are split between three other schools in the Mara."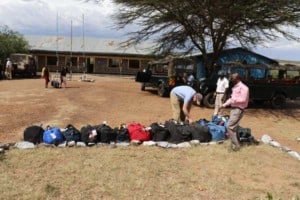 Donations Needed
As they plan for their next Kenya donations, the kids need new or used blankets, towels, shoes, clothing, school supplies, teaching supplies etc.
You can choose to donate as you downsize your home, knowing it will help students in Kenya.
As Greg says, "It isn't a charity. Just something I do. We are going to the Mara anyway. A side visit to a school is enjoyed by myself and my guests. And every item (providing it is appropriate) is received by the children. No admin costs. No overhead."
To contact Greg to share any donations you have, please email him at: greg@hwphoto.ca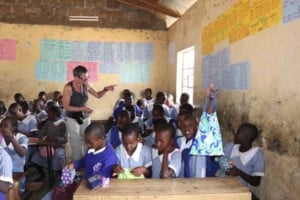 To learn about the safari's Greg takes patrons on, visit: Harvey Wildlife Photography Safari
If you need ideas for other places to donate used items, visit our Resource Library for more ideas and places accepting donations.