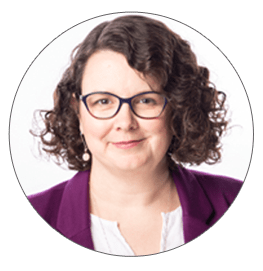 In 25 years…
I'm Jolyn Hall, and in 25 years I've been a registered nurse, a home care case manager, management team member for a variety of senior housing residences and was part of the team that opened a new retirement residence in Edmonton.
But in those 25 years, I still saw older adults and their families struggle with how to age well in their home and manage housing transitions.
Edmonton55 developed out of my passion to show you how you age well in your home. I know your housing choices will affect your ability to remain independent, stay connected to your community and help you manage changing health needs. Since 2018 I have been working with mature adults to discover the best housing choice that can meet your specific aging well goals.
My goal is to work with those who want to make the best home choices for their golden years. I don't just know about all the residence options. I'll guide you through decisions about renting, buying, selling or life leases. I'll help you manage timelines so you can be ahead of a crisis. I understand how to ensure you make cost efficient decisions that meet your financial goals. My unique background in healthcare, senior housing and real estate gives my clients an advantage to assist my clients make housing transitions related to downsizing, accessibility, health changes, dementia, disability, death and more!
If you want to pick where you live off a list and let others decide where you live – then I'm not the person for you. If you want to stay in charge of your housing choices, if you want to plan in advance, if you want to ensure your independence for as long as possible – then we might be a really good match to work together.
Let's chat about your vision for the future – and have a conversation how I can guide you to confidently make the best decisions, while minimizing stress and ensuring your look forward to your next home!
Jolyn's Why…
Only recently I figured out what drew me to working with older adults. Growing up, my great-aunt V was always laughing and full of life. Despite the hardships, she always moved forward and embraced life. As I was in nursing school, I was confused why most older adults were depressed and no longer enjoying life. I believed aging could be a wonderful experience and life was worth embracing at all ages. My great-aunt inspired me that aging could be a different experience…and she proved that once again at her recent 90th birthday party!
I have seen how our housing environment choices can affect our health. With the wrong environment, our health can fail drastically. Yet many older adults let government agencies and families make housing choices for them when they can no longer manage. They wait too long, instead of being proactive and keeping control of their housing choices. I believe we need to redefine the aging experience by focusing on where we live. Aging-in-place is achievable, when you plan appropriately for it. I am passionate about the idea of staying in control of your housing choices by being proactive. I want you to maintain control on your housing choices!

Jolyn's Affiliations
Certified Professional Consultant on Aging (CPCA)®
Senior Home Safety SpecialistTM
Senior Certified Relocation & Transition Specialist (CRTSTM)
Changemaker with Age Friendly Edmonton – Age in Place Hub
Seniors Real Estate Specialist® with Schmidt Realty Group Inc.
Vetted Business in the Edmonton Home Support Program
Speaker for SUN (seniors united now), Edmonton Retired Teachers Association, RCMP Veteran's Association and more
Regular speaker at Edmonton Senior Centres and Edmonton Community Leagues
Past Speaking Events
2022
June – 20 Home Modifications for Aging Well
Athabasca FCSS