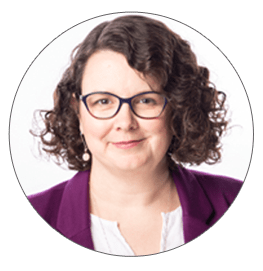 In 25 years…
I'm Jolyn Hall, and in 25 years I've been a registered nurse, a home care case manager, management team member for a variety of senior housing sites and was part of the team that opened a new retirement residence in Edmonton.
But in those 25 years, I still saw older adults and their families struggle with how to age in place and manage housing transitions.
Edmonton55 is about aging actively – being an active participant in how your health and housing choices influence your aging experience. Since 2018, Edmonton55 has become a resource to guide you to embrace the aging experience for yourself and your aging loved ones.
---
---
Jolyn's Why…
Only recently I figured out what drew me to working with older adults. Growing up, my great-aunt V was always laughing and full of life. Despite the hardships, she always moved forward and embraced life. As I was in nursing school, I was confused why most older adults were depressed and no longer enjoying life. I believed aging could be a wonderful experience and life was worth embracing at all ages. My great-aunt inspired me that aging could be a different experience…and she proved that once again at her recent 90th birthday party!
I have seen how our housing environment choices can affect our health. With the wrong environment, our health can fail drastically. Yet many older adults let government agencies and families make housing choices for them when they can no longer manage. They wait too long, instead of being proactive and keeping control of their housing choices. I believe we need to redefine the aging experience by focusing on where we live. Aging-in-place is achievable, when you plan appropriately for it. I'm Jolyn Hall, and I hope you'll join me on this active aging journey!

---
Jolyn's Affiliations
In order to assist her clientele with full housing needs, Jolyn Hall is also a licensed real estate agent & seniors real estate specialist (SRES®) registered with Schmidt Realty Group Inc in Edmonton, Alberta working with buyers and sellers who are rightsizing or transitioning to different housing.
What Presentation Attendees Say
"I thought she knew the information she was sharing very well . .I felt she held ones interest and gave one food for thought. I am in a position of not knowing what I will do."
~ Transitions: When You Have to Move Attendee, Southeast Edmonton Seniors Association, November 2019
"I concluded that every senior needs this presentation. Jolyn is an excellent presenter. I am so very grateful to her. My husband and I are renters in a townhouse. Both of us are healthy and in our 70s. But now we will plan in the event that we have a health crisis. And if my husbands glaucoma causes blindness – planning is essential now that I have heard your presentation. Thanks for the slides. We will watch together and follow-up, discuss and plan. You are making an important difference in the lives of seniors!!!!"
~ Housing Options As We Age Attendee, St. Albert Seniors Centre October 2019
"Very well organized and it provided a new and valuable way of looking at housing options that I haven't encountered before. The types of seniors housing are a confusing array of terms and it's not clear what each entails. No one like to be caught by surprise and find themselves having to make decisions in an emergency situation. Being able to assess options and plan in a rational way are valuable tools for all of us. Thank you Jolyn!"
~ Housing Options As We Age Attendee, St. Albert Seniors Centre October 2019