Whether you are proactively planning to age well in your home, or need immediate assistance to ensure you can stay at home – I offer a number of services to assist you.
Not sure what community supports you can get in place in your home? I got you!
Not sure how to set up your home for safety and ease? I got you!
Not sure how to support your aging loved ones in their home to avoid a crisis? I got you!
When you want to successfully age well at home, I'm your 55+ Housing Navigator!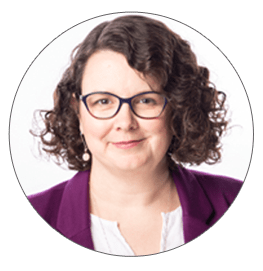 You don't have to figure this out on your own.
I'm here to help you navigate the options!
Jolyn Hall, BScN, CPCA®, SRES®, CRTSTM
55+ Housing Navigator
Contact Jolyn
Past RN
Past Home Care Case Manager
Past Senior Housing Manager
My Specialties:
Home Safety Assessment for Aging Well | Age in Place Plans | Care Partner Navigation of Options
Guidance with Hospital Discharge Planning | Guidance in Navigating Home Care Services

Explore Jolyn's Services
Book a Discovery Session
Let's Chat! Let's talk by phone or video call for 30 minutes – absolutely no charge!
During this time, I want to learn about your situation, your reasons for a move, your wish list, your budget, your timeline and your biggest concerns. Together, we'll explore which services might be a best fit for you and figure out what next steps make the most sense.
CLICK NOW to book your FREE 30 minute discovery session now
---
Navigate Aging Well at Home – Quick Start Consultation
If you are determined to stay at home to age well, you will get clarity about the services, support and modifications you can make in your home to successfully maintain your independence as long as possible.
In a one hour consultation, we will explore your age well goals, and focus on either outlining support services you can access to remain in your home OR complete a 240 item home safety assessmenst to learn how to better prepare and modify your home for aging well.
Your email summary will a list of services you should consider contact and access(including any service providers at bottom of this page) OR a list of modifications you should consider making and any renovation grants that may be available to assist you.
NAVIGATION FEE: $97 + GST for a 1 hour consultation
CLICK HERE to request your consultation appointment
---
Navigate Aging Well at Home – Ongoing Consultation
When you are determined to age well where you live with ongoing support to prepare your home to age well, connect with services to support your independence and get guidance to navigate the health system related to your age well goals
An initial one hour consultation to learn about your home and current service providers involved in your care
Complete a 240 item home safety assessment to help you better understand how to support you to stay independent in your home
Family and caregiver coordination of age well plan, including caregiver tools and resources.
Assistance to set up private or public home care services (if required)
Recommendations for any required service providers to support independence at home – see list at bottom of this page
Attendance at 1 care conference (home care, transition services, discharge planning) to support your plans to age well in your home
Ongoing twice a month 40 minute phone support and coaching to you or family member in navigating options and advocating for your age well goals
NAVIGATION FEE: $197 + GST for first month – ongoing weekly support for $97 + GST for each additional month
CLICK HERE to request your consultation appointment
---
Beyond housing, Jolyn can also recommend and connect you to…
Accessibility Experts | Occupational Therapists | Caregiver Support | Senior Move Managers | Estate Lawyers
Home Care Services | Day Programs | Caregiver Supports | Respite Programs |
Home Care Providers | Home Equipment Providers | Physical Therapists | Contractor Connections
Ramp & Elevator Suppliers | Grocery Services | Mobile Physicians | Home Equipment Suppliers
Patient Advocate | Social Workers | Professional Organizers | Estate Auction Services
Real Estate Lawyers | Custom Home Builders | Financial Advisors | Movers | Downsizers
…and more…when you have Jolyn as your Housing Navigator
Jolyn DOES NOT accept referral fees from any service providers or senior residences she recommends.
All services recommended to you are based on who can best meet your needs.
---
If you aren't ready to use my services yet…
Then become an EDMONTON55 INSIDER to begin learning about different housing options, new residences being built and touring worksheets…once a month email to your inbox that gets you set for your next move!
---