Are you wanting to avoid nursing home?
Do you want to avoid the 'health system' choosing where you live in the future?
Do you want to age in place on your terms?
Do you want to be proactive to in creating a plan for aging well?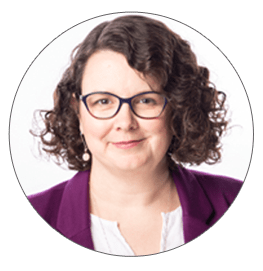 You don't have to feel overwhelmed.
I'm here to guide you…
Jolyn Hall, BScN, SRES®, CRTSTM
55+ Housing Navigator
Contact Jolyn
Past RN
Past Home Care Case Manager
Past Senior Housing Manager
I offer consultation services to help you stay in control of housing choices for aging well.
Aging comes with many challenges, but often we let the 'health system' dictate where we live and what care we receive. There is a better way, with a bit of planning, that you can stay in control to age in place or make a move on your own terms.
With years of health and housing experience, I can stop you from spinning your wheels and making sure you age well, your way. I guide you through choices of staying home or making a move to preserve your independence. If a move is your future, we'll navigate rental, purchase and life lease options together.
My only goal is to ensure you have all the information to make decisions related to where you live, whether you plan to live at hom or make a move 2 years from now.
My Specialties:
Life Lease | Retirement Living | 55+ Senior Apartments | Independent Living | Assisted Living | Supportive Living
Designated Supportive Living | 55+ Condos | 55+ Bungalow Villas | Accessible Homes
---
Step 1: Book a Discovery Session
Let's Chat! Let's talk by phone or video call for 30 minutes – absolutely no charge!
During this time, I learn about your situation if appropriate we will develop a plan for a which coaching services will best meet your needs. Please note specific buildings are not recommended during this time, but we can decide together if my services will be helpful to your situation.
You should book a complimentary Discovery Session if:
you do not know if your home can meet your needs for aging well
you want to age in place in your home and want to create an age in place plan
you do not know if you should stay at home or make a move to continue to age well
you know you want to move in the future, but don't fully understand or know what options are available to you
you have decided the type of housing option you want (condo, retirement living, etc) but aren't sure which ones will best meet your needs
your loved one is in hospital and you are being told they can't return home
your loved one is finding it hard to manage with homecare services and needs more assistance or to make a move
your homecare coordinator has suggested you or a loved one be assessed for the designated supported living program
you live out of town or province from your aging parents and you want to better understand options available to them
you are the personal directive agent or power of attorney agent for someone who needs to make move
CLICK NOW to book your FREE 30 minute discovery session now
Please note Jolyn is not able to assist those on AISH or those who cannot afford a consultation.
For limited income resources please visit here.
---
Step 2: Pick Your Navigation Consultation
If you are looking for basic assistance to get you started, then choose between navigation services to age in place in your home or having to make a move.
Navigate Aging in Place at Home
Together we'll begin creating a plan for you to age in place at home and have a plan to prepare to do so.
Explore your current home with universal design principles
Explore the services accessible in your community
Explore modification to plan to work towards your aging goals
Begin to develop a plan for aging well in your home
Full email summary of our discussion
NAVIGATION FEE: $100+GST for a 1 hour consultation
OR
Navigate Making a Move
Together we will work to discover the exact places you should consider for a move
Explore if you should rent, purchase or life lease
Explore your budget & timeline
Explore the neighborhoods you want to consider
Discuss specific housing types for you to continue to research or specific buildings to tour
Full email summary of our discussion
NAVIGATION FEE: $100+GST for a 1 hour consultation
CLICK NOW to book your consultation appointment
---
Step 3: Additional Services
For those who need some additional support and guidance, find the services that may assist you.
Full Navigation of a Housing Transition
When you want someone to accompany you on this journey of finding the next best option for you. Whether you have no family, or family is out of town or you just need a professional along your side, I will help you manage this entire transition. A
An initial consultation to learn about your housing needs
Provision of up to 5 residences that best meet your needs and budget
Research into 5 housing options to provide availability, current floor plans
Full cost comparison of up to 5 housing options
Accompany your tours at up to 3 residences (video tours available to those out of town)
Assistance in contract negotiation and paperwork gathering to complication application process
Referral and coordination of additional service providers: movers, professional organizers, senior move managers to assist with your move
NAVIGATION FEE: $600+GST
---
Real Estate Services For Aging Well
If you are considering a purchase or sale of a condo apartment, bungalow villa or smaller home to better suit health or changing needs, Jolyn can assist you. Jolyn Hall is a licensed real estate agent with Schmidt Realty Group Inc. serving Edmonton & area. Buyers and sellers receive complimentary assistance with housing choices when working with Jolyn, as well as her list of recommended service providers to help make your move as easy as possible.
REAL ESTATE FEE: Generally no fee for buyers, service fee applies for sellers based on final sale price of the home.
CLICK NOW to book your consultation appointment
---
Additional Services
The following services can be bundled into custom packages for your needs. Please inquire for more information on these services.
Attending family conferences related to housing needs (with home care or hospital staff)
Home review to determine services and adjustments necessary to age in place
Review of home design plans for age well renovations, garden suites, or in law suites
Liaison with home care services through Continuing Care or Supportive Living assessment and placement process
Emergency placement assistance from hospital
PS. Not sure what is the best option for you? Then click to book a complimentary Discovery Session to help give you some clarity.

Beyond housing, Jolyn can also recommend and connect you to…
Accessibility Experts | Occupational Therapists | Caregiver Support | Senior Move Managers | Estate Lawyers
Home Care Providers | Home Equipment Providers | Physical Therapists | Contractor Connections
Real Estate Lawyers | Custom Home Builders | Financial Advisors | Movers | Downsizers
Patient Advocate | Social Workers | Professional Organizers | Estate Auction Services
…and more…when you have booked a consultation with Jolyn
Jolyn DOES NOT accept referral fees from any service providers or senior residences she recommends.
All services recommended to you are based on who can best meet your needs.