Did you know where you can gas up without leaving your car due to mobility issues. With full service gas stations disappearing, drivers with some mobility challenges have found it harder to navigate the simple task of gassing up your car.
If your plan is to age in place, you need to have a plan for changes to your ability to drive and maintain a vehicle. One part of this plan is understanding how you can navigate gas options as you encounter mobility issues.
I have to admit that the other day, I was shocked to see this decal and had to explore more!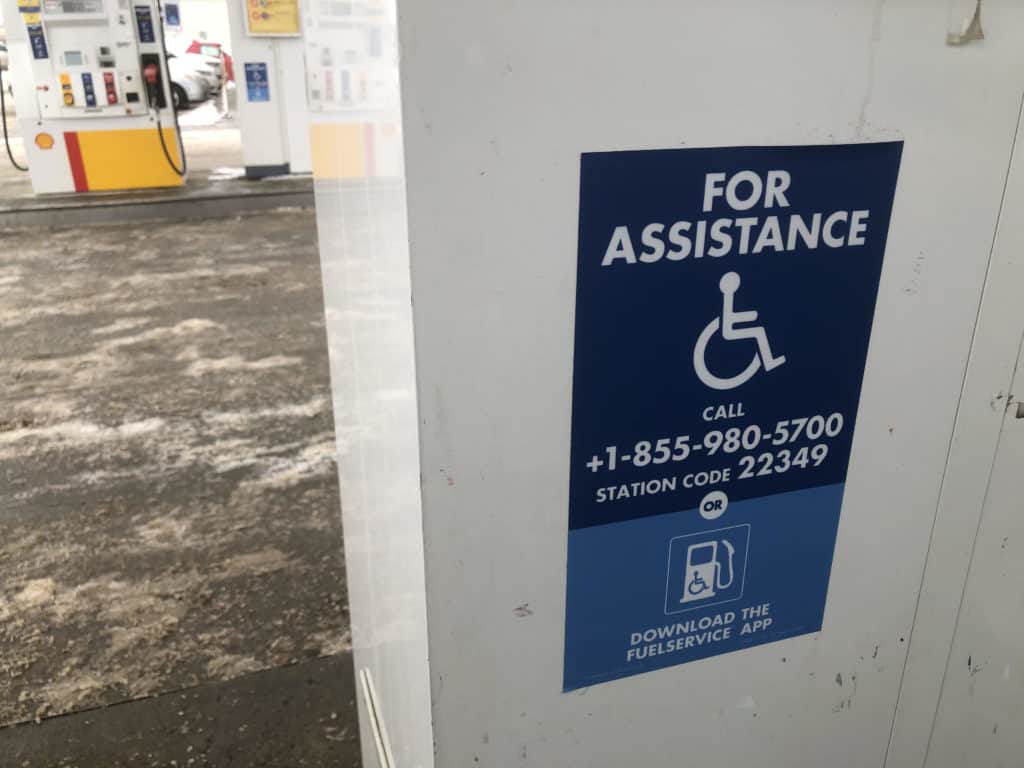 I gassed up at a SHELL near my office that I always go to. But never noticed these decals before. The decals are an app for your smart phone called FUEL SERVICE. You use the app to call ahead to find the station that has staff to assist you at that time. You notify the station as you arrive and they let you know when they will be at your vehicle. Use gas station apps on your phone to pay for your gas without having to involve the gas attendant.
When I looked it up, I found 50 locations in and around Edmonton that are part of this program. Check out this brief video to see how easy it is to use.
Would you use something like this for gassing up your vehicle as your mobility and health changes?
I hope to see more stations come on board with such a great program. Techology will be an important piece to keep us connected well so we can age in place. Learning this technology now will help you are you need to put your age in place plans into place.