Whether you are planning for the future, or need to make an urgent move – it can overwhelming to decide among all the housing options out there.
Not sure if you should rent, buy or life lease? I got you.
Not sure what options are in your neighborhood? I got you.
Not sure what complexes offer the level of services to manage your changing health needs? I still got you!
When you want peace of mind and a more efficient search, I'm your 55+ Housing Navigator!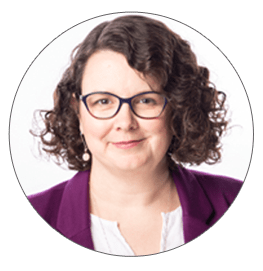 You don't have to figure this out on your own.
I'm here to help you navigate the options!
Jolyn Hall, BScN, CPCA®, SRES®, CRTSTM
55+ Housing Navigator
Contact Jolyn
Past RN
Past Home Care Case Manager
Past Senior Housing Manager
My Specialties:
Accessible Homes | 55+ Bungalow Villas | 55+ Condos | 55+ Senior Apartments | Life Lease
Retirement Living | Independent Living | Assisted Living | Supportive Living | Designated Supportive Living
Explore Jolyn's Services
Book a Discovery Session
Let's Chat! Let's talk by phone or video call for 30 minutes – absolutely no charge!
During this time, I want to learn about your situation, your reasons for a move, your wish list, your budget, your timeline and your biggest concerns. Together, we'll explore which services might be a best fit for you and figure out what next steps make the most sense.
CLICK NOW to book your FREE 30 minute discovery session now
---
Navigate a Housing Transition – Quick Start Consultation
When you know your home no longer meets your needs, but determined to find the right option to support you to age well in your next home. Quickly explore whether renting, purchasing or life lease will fit your age well goals and get a narrowed down list of options that best fit your future needs.
In a one hour consultation, we will explore what works and isn't working in your current home, what current and future services you need, your location preferences, budget and move timeline.
Together we will explore if you should rent, purchase or life lease, discover 3-5 housing options that best match your wish list, tips for touring and evaluating living options. and how to best manage the transition. Your email summary will include contact information for recommended housing options, tour checklist and a cost comparison guide to assist you to evaluate your options.
NAVIGATION FEE: $97 + GST for a 1 hour consultation
CLICK NOW to book your consultation appointment
---
Navigate a Housing Transition – Ongoing Consultations
When you want someone to accompany you on this journey of finding the next retirement living option for you. Feel at ease knowing you'll have full support to narrow down options, tour options and make your final commitment to your next home.
An initial consultation to learn about your housing needs
Provision of up to 5 residences that best meet your needs and budget
Research into 5 housing options to provide availability, current floor plans, current pricing & promotions
Full cost comparison of up to 5 housing options
Accompany your tours at up to 3 residences (video tours available to those out of town)
Assistance in contract negotiation and paperwork gathering to complete the application process
Referral and coordination of additional service providers: movers, professional organizers, senior move managers to assist with your move
NAVIGATION FEE: $597 + GST for full service / $100 discount if you completed a navigation to move consultation in the last 3 months.
CLICK HERE to request your consultation appointment
---
Real Estate Services For Aging Well
If you are considering a purchase or sale of a condo apartment, bungalow villa or smaller home to better suit health or changing needs, Jolyn can assist you. Jolyn Hall is a licensed real estate agent with Schmidt Realty Group Inc. serving Edmonton & area. Buyers and sellers receive complimentary assistance with housing choices when working with Jolyn, as well as her list of recommended service providers to help make your move as easy as possible.
REAL ESTATE FEE: Generally no fee for buyers, service fee applies for sellers based on final price of the home.
CLICK NOW to book your consultation appointment
---
If you aren't ready to use my services yet…
Then become an EDMONTON55 INSIDER to begin learning about different housing options, new residences being built and touring worksheets…once a month email to your inbox that gets you set for your next move!