It's always exciting to learn about new senior residences coming onto the market. This year, there are some fabulous options that are have opened or opening soon that you may want to keep an eye on. Whether you are looking to rent or purchase into a life lease, there are 4 amazing options you should include in your research if you are considering a move.
Harmony at Rutherford
Southwest Edmonton
A unique Senior Tailored Apartment is getting ready to open in Southwest Edmonton. They offer a minimal services included in the rent, but an opportunity to add nearly any service you may need to age in place. Harmony at Rutherford phase 1 is expected to be open this fall, with phase 2 expected to open next year.
View Harmony at Rutherford details here.
---
Aster Gardens
Sherwood Park
Located in Sherwood Park, Aster Gardens opened in early 2021 to their first residents. Suites have a kitchen but you can choose to enjoy meals at the dining room if you prefer. Many amenities are available in the building including a roof top patio, hair salon and many other amenities. Future care options will also be available at this residence.
View Aster Gardens Details here.
With varied levels of care and support available – you can custom design your new living experience.
---
Careadon Village
St. Albert
With the first residents scheduled to be moving in November, Careadon Village in St. Albert has a beautiful backdrop against the river banks.
This building will offer life lease opportunities and rental opportunities. Designed to be fully independent living, your suite is well adapted to aging in place with many services and amenities you can add at any time.
View Careadon Village details here.
There are one bedroom and two bedroom floor plans available in this 8 storey complex. Each suite has it's own kitchen complete with quartz counter tops and large bright windows. Doorways are standard 36″ width with 60″ turning radius in all kitchen and bathrooms. There are walk in shower and bathtub rooms available.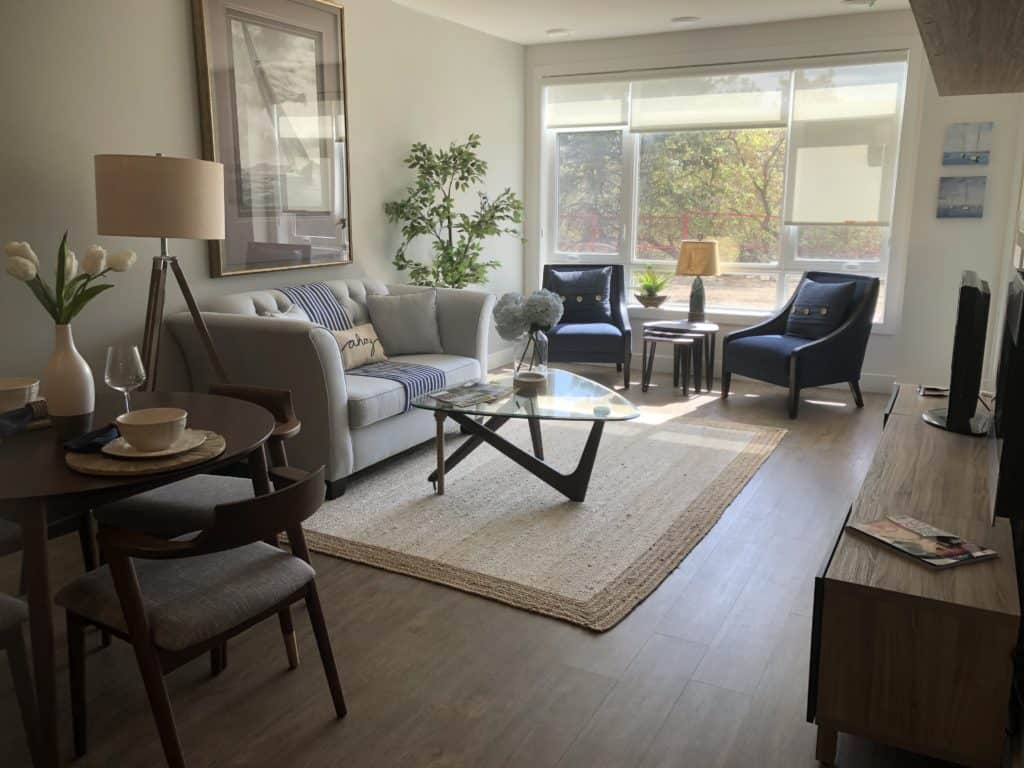 ---
Holyrood Court Active Adult Residence
Southeast Edmonton
Located in Southeast Edmonton, soon the Holyrood Court building will begin accepting applications for new residents. Set to open in December 2021, this building will offer unique apartment opportunities near the new LRT lines. I can't wait to share more details as this development gets ready to open.
View Holyrood Court details here.
---
Are you considering a move to something new? I love sharing the fun and excitement of new housing options to explore. There is definitely some benefits to moving into a new residence, but also some challenges. Be sure to do your research to ensure you've found the right housing option for you.