Navigate Options to Make a Move
Whether you are downsizing to a smaller home or have health needs requiring you to live somewhere else – there are a lot of different housing options to navigate.
What if you had the tools, the resources and the mindset so that you could choose the next home that will help you age well?
Are you confused about renting, buying or life leases? Not sure what housing options can meet changing needs through the years? Do you feel you need professional guidance to more efficiently find the right options for you, rather than spending hours trying to find the right option?
---
Click the reason below that brought you here today…
Learn how other older adults have used my services…
Jonathan and Ulyses knew with his arthritis they would have to eventually move, but weren't sure when or what type of housing option would best meet their needs.
Luu was struggling if she should move with her children, stay in her current home or explore a different option. She wanted some unbiased assistance to guide her to the next housing choice.
Samantha was finding it hard to navigate options on the computer to find the right rental option that could fit her budget and in the section of the city closest to her family.
Greg and Jessie were feeling overwhelmed as they researched retirement living options that could address Jessie's future health needs.
Eric was living in BC and wanted to move back to Edmonton area to be closer to family. But he really wasn't sure what could meet his budget or be close to family.
After Ken lost his driver's license, it was overwhelming to research different housing options but also difficult to know which housing options were worth going to tour. His family lived in Ontario which made him feel like he needed some local support who knew the options.
Albert and Crystal were finding it hard to figure out the next rental option from out of province. They had retired in BC but were longing to get back to a city they worked in 20 years ago. They found having someone local to guide them through their search was invaluable.
Mark found it difficult to explore housing options for his wife with dementia, when he was used to making decisions as a couple. He wanted some professional guidance to streamline the process.
Trevor was diagnosed with Parkinsons' after a recent fall, and wasn't feeling it safe to return to his 4 level split home. He wanted some guidance to figure out what his next housing option will be that will help him manage his future health needs.
After Gayle's stroke, she didn't feel comfortable and safe to return home. She wanted to explore housing options with social activities and meals that would make things easier for her.
Kyle was so focused on figuring out the care options that could meet his future health needs, that he needed a real estate agent would could help sell his home effortlessly so he could focus on moving as soon as possible.
When Barbara was undergoing cancer treatments, she knew selling her home would make things easier for her family, and would free her up from managing a large home while she focused on getting better. She wanted someone compassionate to her situation to guide her.
When you want peace of mind and a more efficient search, I'm your 55+ Housing Navigator! My goal is to guide you with the information you need to make decisions about where to move to next!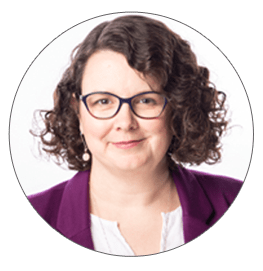 You don't have to figure this out on your own.
I'm here to help you navigate the options!
Jolyn Hall, BScN, CPCA®, SRES®, CRTSTM
55+ Housing Navigator
Contact Jolyn
Past RN
Past Home Care Case Manager
Past Senior Housing Manager
My Specialties:
Accessible Homes | 55+ Bungalow Villas | 55+ Condos | 55+ Senior Apartments | Life Lease
Retirement Living | Independent Living | Assisted Living | Supportive Living | Designated Supportive Living
---
Beyond housing, Jolyn connects her clients to many great service providers…
Accessibility Experts | Occupational Therapists | Caregiver Support | Senior Move Managers | Estate Lawyers
Home Care Services | Day Programs | Caregiver Supports | Respite Programs |
Home Care Providers | Home Equipment Providers | Physical Therapists | Contractor Connections
Ramp & Elevator Suppliers | Grocery Services | Mobile Physicians | Home Equipment Suppliers
Patient Advocate | Social Workers | Professional Organizers | Estate Auction Services
Real Estate Lawyers | Custom Home Builders | Financial Advisors | Movers | Downsizers
…and more…when you have Jolyn as your Housing Navigator
Jolyn DOES NOT accept referral fees from any housing or service providers she recommends.
All options recommended to you are based on who can best meet your needs.
---
If you aren't ready to use my services yet…
Then become an EDMONTON55 INSIDER to begin learning about different housing options, new residences being built and touring worksheets…once a month email to your inbox that gets you planning for your next move
---