Get Your Cost Comparison Worksheet
Being able to do a cost comparison of your current living situation, and the future homes you are considering is an important first step before planning a move.
It's easy to get started.
Simply click the purple button below to open the pdf document.
Save the file to your computer or print it out
Begin gathering the information to fill it in
Gathering Info
When evaluating your current cost of living, you'll want to gather some documents to be able to add up the numbers. Here are some of the things you can begin to gather to help you figure out the numbers.
Bank statements
Tax statements
Property tax statement
Grocery receipts for a month
Maintenance receipts for work on your home
Car costs – gas, insurance, maintenance
Investment account statements
Cost Comparison of Different Housing Options
You have 2 blank pages you can use to fill out for different housing situations you are considering. These work whether you are looking to rent, purchase or life lease your next option. Print off as many of these sheets as you require. Place the name of the residence at the top of the sheet and start filling in the costs based on information provided by the residence.
If a cost does not apply for that living situation, leave it blank. If you are thinking you are not keeping the car for the new living situation, then you may want to keep those columns blank so you can see what your real costs will look like in that new housing option.
There are a couple of boxes that may cause some confusion for you:
Equity Payment – fill this box in if you are considering a life lease – this is your lumpsum payment you would make at the beginning.
Damage Deposit – fill this box in if you are considering a rental housing option that collects a damage or security deposit.
Now, you can more accurately compare costs of your current situation to your new situation. You may have higher costs in your new situation, but you may also gain some independence, additional care services, social opportunities and peace of mind – sometimes those are worth more than money can buy.
Remember – you aren't looking for the cheapest living situation – you are looking for the option that can keep you safe and independent for as long as possible to allow you a better opportunity to age well where you live.
Need some guidance?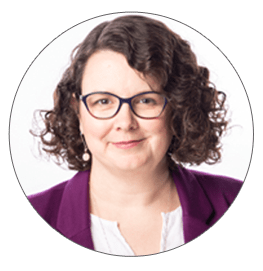 Jolyn Hall, BScN, SRES®, CRTS™
55+ Housing Navigator
Owner, Edmonton55
If finding the right place to live, that balance both money and independence is getting hard to sort out, then you may want to consider booking a consultation with me.
If you want someone to help you navigate all the housing options that may best suit your needs then contact Jolyn to book your complimentary discovery session to get started on getting set in the right direction. I can't wait to help you!