Navigate Options to Make a Move
Whether your loved ones are downsizing to a smaller home or have health needs requiring you to explore different housing option for them – it can get overwhelming trying to navigate all the choices.
What if you had the tools, the resources and the support so that you could help your loved one choose the next home to help them age well?
Are your loved ones confused about renting, buying or life leases? Not sure what housing options can meet their changing needs through the years? Do you feel you need professional guidance to more efficiently find the right options for your loved one, rather than spending hours trying to find the right option?
---
Click the reason below that brought you here today…
Learn how other families have used my services…
Tom and Carolyn were concerned about their father's diagnosis of dementia. They wanted to understand the benefits and risks for him to stay at home or make a move so they could better discuss the options as a family.
Darcy felt his mother needed to move as she was getting more tired managing the home, but his mother Maria felt she was fine to manage in her longtime home. Together, all of us explored all the options so that together Darcy and Maria could develop their own plan for when a future move might be the best option.
Laura knew with her mother's arthritis that eventually managing the home would be too much, and wanted start learning about different housing options her mom could explore while she was still managing at home.
Kevin was told he had to select a new residence for his mother who was falling a lot. As her personal directive agent, he wanted to better understand the atmosphere and strengths of each residence, rather than just picking residences from a list.
Elizabeth was excited her mom wanted to move back to Edmonton area, but wasn't sure what to recommend for different housing options that might fit her social nature.
Jolene and her brother Adam had helped their mom find her first retirement living residence, but in time it didn't feel like the right fit. The family wanted someone to help them narrow down options that might be more suitable for mom's social nature.
Wayne was concerned about his mother and wanted to start doing some advanced research about housing options that might be suitable if his mom moved from Newfoundland to Edmonton.
Chris wanted professional guidance when his dad Earl, with Parkinson's, was looking for a new living situation that would manage future health needs. To make sure his dad's needs were heard, Chris wanted someone unbiased working with his dad.
When Lisa's mother had a stoke and her walk up apartment was no longer appropriate place to live, Lisa needed some help to quickly secure new accommodation for her mom that would be ready for when her mom got discharged from hospital.
Brandon and his wife Emily were concerned about Brandon's father managing after a fall and surgery have changed his ability to live on his own. They needed someone who could make the calls and check on housing availability while they continued to work and take time to spend with Brandon's dad in hospital.
With Linda's mom's poor mobility, Linda was concerned how her mom was going to sell her home, even though she couldn't leave her home for showings. Together, a plan was made that Linda's mom was comfortable with to remain at home, and maintain privacy during showings.
Joel and Jane wanted someone to help dad Ray sell this home that understood how difficult it would be to part from his home of 40 years, but could help them quickly sell, since he already reserved a retirement residence he was moving to.
When you want peace of mind and a more efficient search, I'm your 55+ Housing Navigator! My goal is to guide you and your loved ones with the information you all need to make decisions about where to move to next!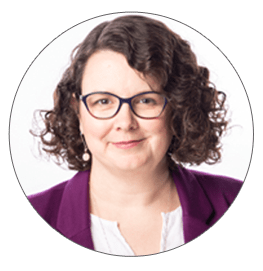 You don't have to figure this out on your own.
I'm here to help you navigate the options!
Jolyn Hall, BScN, CPCA®, SRES®, CRTSTM
55+ Housing Navigator
Contact Jolyn
Past RN
Past Home Care Case Manager
Past Senior Housing Manager
My Specialties:
Accessible Homes | 55+ Bungalow Villas | 55+ Condos | 55+ Senior Apartments | Life Lease
Retirement Living | Independent Living | Assisted Living | Supportive Living | Designated Supportive Living
---
Beyond housing, Jolyn connects her clients to many great service providers…
Accessibility Experts | Occupational Therapists | Caregiver Support | Senior Move Managers | Estate Lawyers
Home Care Services | Day Programs | Caregiver Supports | Respite Programs |
Home Care Providers | Home Equipment Providers | Physical Therapists | Contractor Connections
Ramp & Elevator Suppliers | Grocery Services | Mobile Physicians | Home Equipment Suppliers
Patient Advocate | Social Workers | Professional Organizers | Estate Auction Services
Real Estate Lawyers | Custom Home Builders | Financial Advisors | Movers | Downsizers
…and more…when you have Jolyn as your Housing Navigator
Jolyn DOES NOT accept referral fees from any housing or service providers she recommends.
All options recommended to you are based on who can best meet your needs.
---
If you aren't ready to use my services yet…
Then become an EDMONTON55 INSIDER to begin learning about different housing options, new residences being built and touring worksheets…receive this once a month email to your inbox that gets you planning for your next move
---