Navigate Options to Stay Home
We may prepare to have a child or teach our children to be independent and move out on their own, but no one teaches us how to prepare to age well in the home we love.
What if you had the tools, the resources and the mindset so that you could more successfully stay at home longer?
---
Click the reason below that brought you here today…
Learn how other older adults have benefited from my services…
Vicki wanted to know what modifications would help her manage the longest in her home, even though she knew her 5 level split wouldn't be suitable forever.
When Ken's wife was diagnosed with dementia, he wanted to know how best to set up the home to help her manage easier with her memory issues at home, for as long as possible.
James and Sally were starting to experience mobility issues, and wanted to learn what supports and services they could access to more successfully stay at home before the inevitable loss of a driver's licence happened.
Margaret knew that her Parkinson's diagnosis would change how she could manage at home, especially because her only daughter lived in Ontario. Her goal was to preserve her independence as long as possible.
Gunther has no children, and needed a plan set up to age well at home, so he knew who to call when he needed help, but wanted someone he could call for more guidance.
Grace felt overwhelmed caring for her husband during cancer treatments and needed someone she could speak to for guidance to point her to the right resources as she needed them.
Bob was in hospital with a stroke, and needed comprehensive advice about much more than equipment in his home, he wanted to know about more significant modifications and renovations he could make to improve his quality of life at home.
When you want to successfully age well at home, I'm your 55+ Housing Navigator! My goal is to guide you with the information you need to manage better in your own home!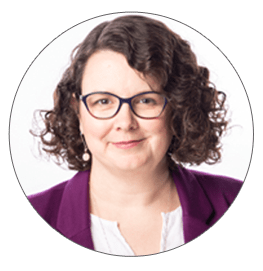 You don't have to figure this out on your own.
I'm here to help you navigate the options!
Jolyn Hall, BScN, CPCA®, SRES®, CRTSTM
55+ Housing Navigator
Contact Jolyn
Past RN
Past Home Care Case Manager
Past Senior Housing Manager
My Specialties:
Home Safety Assessment for Aging Well | Age in Place Plans | Care Partner Navigation of Options
Guidance with Hospital Discharge Planning | Guidance in Navigating Home Care Services
---
Beyond housing, Jolyn connects her clients to many great service providers…
Accessibility Experts | Occupational Therapists | Caregiver Support | Senior Move Managers | Estate Lawyers
Home Care Services | Day Programs | Caregiver Supports | Respite Programs |
Home Care Providers | Home Equipment Providers | Physical Therapists | Contractor Connections
Ramp & Elevator Suppliers | Grocery Services | Mobile Physicians | Home Equipment Suppliers
Patient Advocate | Social Workers | Professional Organizers | Estate Auction Services
Real Estate Lawyers | Custom Home Builders | Financial Advisors | Movers | Downsizers
…and more…when you have Jolyn as your Housing Navigator
Jolyn DOES NOT accept referral fees from any service providers she recommends.
All services recommended to you are based on who can best meet your needs.
---
If you aren't ready to use my services yet…
Then become an EDMONTON55 INSIDER to begin learning about different housing options, new residences being built and touring worksheets…once a month email to your inbox that gets you set for your next move!
---